Using algae to bring relief for IBD patients
In our oceans, rivers and lakes lies a nearly untapped potential to improve our health.
Cyanobacteria, micro- and macroalgae produce an infinite number of molecules, many of which have properties beneficial to health. They can relieve pain, alleviate inflammation, or boost our microbiome. However, most algae remain unstudied, with their health potential unexploited.
That is why we launched Algae4IBD, an EU-funded research initiative. Over four years, we will study under- and unexplored algae and look for compounds with pain-relieving, anti-inflammatory, prebiotic, or antibiotic effects.
To develop functional food and medication against pain, inflammation and IBD
Pain, inflammation, and an imbalanced gut-microbiome are all characteristics of IBD. The combined power of algae can help improve the well-being of IBD patients.
IBD is a complex disease whose incidence is steadily increasing. Patients require tailored therapies which are often expensive. Yet, not everyone responds to the available treatments, leaving some with only one option: surgical removal of parts of their bowel. Therefore, a great need for new medication exists.
Our focus is on providing orally available and cost-effective solutions for IBD patients – kids and adults – using algal compounds.
Painkillers block messenger molecules that tell the brain where we feel pain. If our brain doesn't notice, neither do we.
Anti-inflammatory drugs block the development of inflammation, reduce tissue swelling and the associated pain experienced during inflammation.
Antibiotics or prebiotics act against bad microorganisms or promote the good ones. When the community of gut microbes is in shape, so is health.
Holistic and forward-thinking to provide patients with solutions quickly.
We strive to deliver our solutions to patients quickly. That's why we cover the entire development process from algae cultivation to product formulation. With our novel development process, we solve problems before they arise; for even faster product development.
For the most efficient outcome, we will pursue two different routes:
From nature to stores and pharmacies in less than 4 years
Algae-powered functional food and medication delivered by mid-2025 from nature...
Functional foods
Food supplements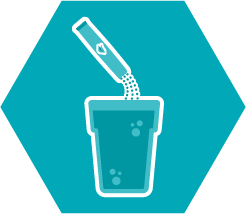 Nutraceuticals
Pharmaceuticals
Wholesome to create benefit for all